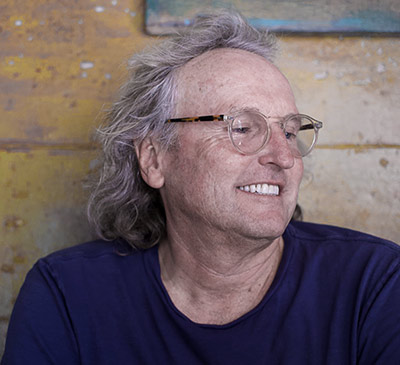 Photo by Rudy Royston
Lee Townsend
Lee Townsend founded and leads Songtone, a multi-faceted performing arts and record production company based in Berkeley, California which is active in the management of artists and presentation of work by a wide array of celebrated musicians. He is extensively involved in the production of recordings of singer-songwriters, contemporary composers, jazz musicians, world music, cross-cultural musical collaborators and music for film, theater and public radio programming. He is also a founding member of the musical collective Floratone along with Matt Chamberlain, Bill Frisell and Tucker Martine.
Since 1983, Townsend has produced recordings of such exceptional artists as Bill Frisell, John Scofield, Loudon Wainwright III, Carrie Rodriguez, Kelly Joe Phelps, Rinde Eckert, Blame Sally, Pat Metheny, Dave Holland, Vinicius Cantuaria, Shweta Jhaveri, Dino Saluzzi, Gabriela, Petra Haden, Viktor Krauss, Elvis Costello, Choying Drolma & Steve Tibbetts, Charlie Hunter, Doug Wamble, T.J.Kirk, Hank Jones, John Abercrombie, Joey Baron, Jerry Granelli, Marc Johnson, Jonah Smith, Noe Venable, Crooked Still, Paul Dresher, Marty Ehrlich, Dusan Bogdanovic, and Stephen Yerkey, among others.
In addition, he has been the producer of the "Century of Song" program for the Ruhr Triennale Arts Festival in Germany, Vice President of Artist and Repertoire at Verve/Polygram Records, General Manager and Director of U.S. Operations at ECM Records, guest curator and producer at the Montalvo Arts Center and staff producer at KCRW in Santa Monica, CA.
For details about Lee's psychotherapy practice, please visit leetownsendpsychotherapy.com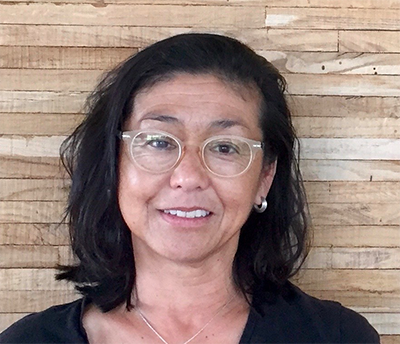 Photo by Eva Townsend
Phyllis Oyama
Phyllis Oyama has been Artist and Project Manager for Songline / Tone Field Productions since January, 2000. She also serves as the Booking and Scheduling Director, supervising all touring, publicity and promotional matters.
Phyllis' background is in Dance and Film. She has an M.A. in Dance from Mills College. After studying at the Erick Hawkins School of Dance in New York City, she directed a documentary on the great choreographer, entitled Erick Hawkins – Poet of Modern Dance. Soon after, she joined Pixar Animation Studios where she was an Assistant Editor on Toy Story and A Bug's Life.