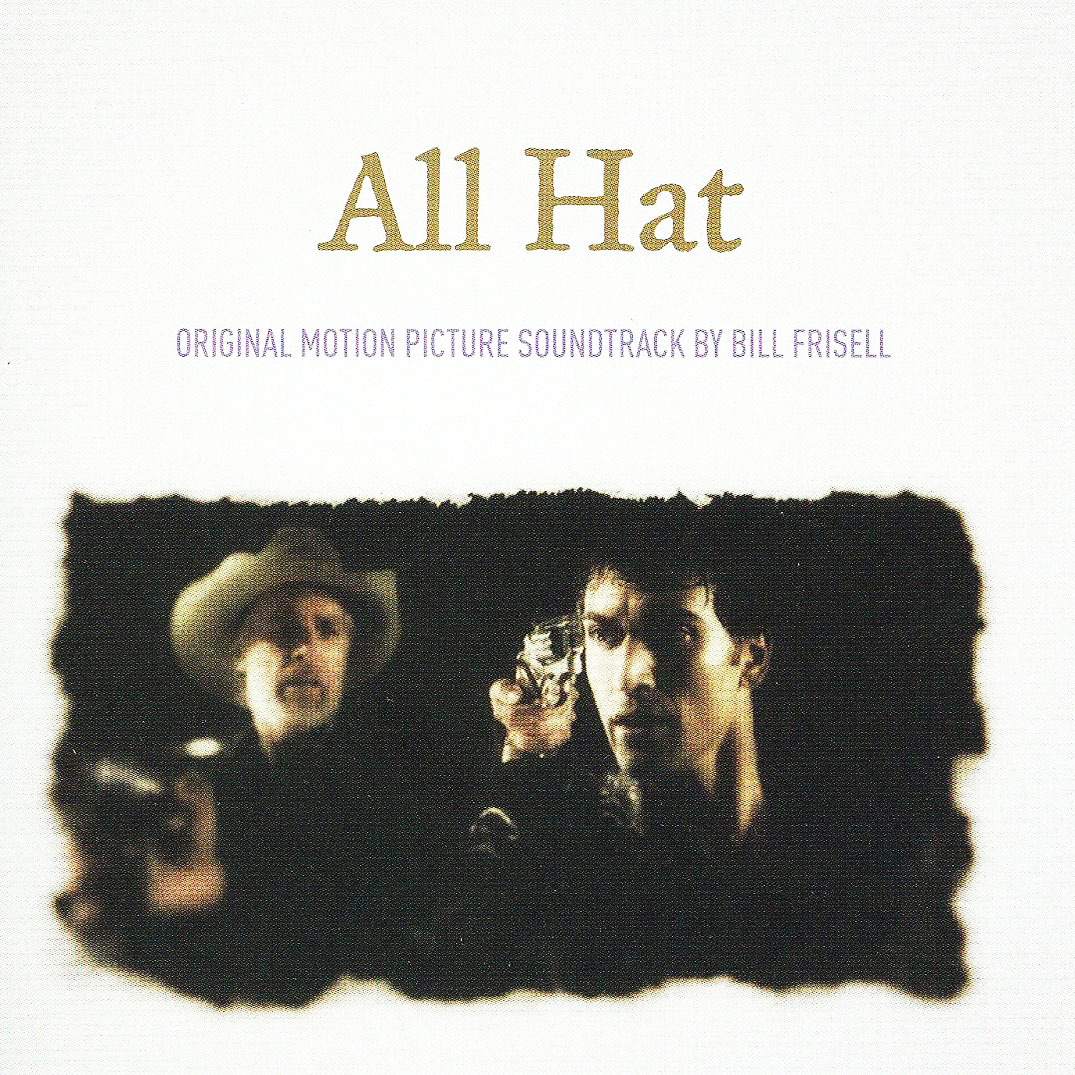 Original Motion Picture Soundtrack
Bill Frisell electric & acoustic guitars, loops
Greg Leisz steel guitars, mandolin
Jenny Scheinman violin
Viktor Krauss bass
Scott Amendola drums, percussion
Mark Graham harmonica
Produced by Lee Townsend
Executive Producers: Jennifer Jonas & Leonard Farlinger
Engineered by Shawn Pierce
Mastering engineer: Greg Calbi
Recorded at Avast2, Seattle.
Additional recording at Studio D, Sausalito.
Mixed at Avast 2 Seattle and Studio D, Sausalito
Mastered at Sterling Sound, New York, NY
Production Management: Phyllis Oyama
Production Assistance: Adam Blomberg
Assistant Engineers: Cathy Ferrante, Austin Sousa, Cameron Nicklaus & Matt Wilenchik
All compositions by Bill Frisell except for John Hardy (traditional, arranged by Bill Frisell)
All compositions published by Friz-tone Music, BMI
Photography: Sophie Graud
Layout: Rory Johnstone
EmArcy Records
REVIEWS
The problem with attempting to define Americana is that it is an all-encompassing term culturally speaking. As far as music goes, Americana runs the gamut from the Grateful Dead to Willie Nelson and just about everything in between. Equally, the music of guitarist Bill Frisell is difficult to describe without embarking on a short essay, and perhaps because of his eclecticism his music defines the essence of Americana as well as any and better than most.
This original score for Canadian film maker Leonard Farlinger's All Hat sees Frisell accompanied by familiar associates—Jenny Scheinman on violin, Greg Leisz on steel guitars and mandolin and Viktor Krauss on bass, as well as Scott Amendola on drums and percussion, and Mark Graham on harmonica. Scheinman, Leisz and Krauss have long accompanied Frisell on his ongoing journey into the country, bluegrass and folk which has characterized much of his music this last decade; not for nothing does All Hat sound like a proper group outing.
Frisell has always been able to mine the simplest tune and extract unexpected riches; the main theme, for example, is visited four times and yet sounds radically different each time, going from the beautiful acoustic guitar version with shuffling drum beat and Scheinman's train-rhythm violin, to a Johnny Cash-style chug-along romp, to a most graceful Southern waltz.
There are thirty one pieces ranging from thirty seconds to four minutes long, but there is a powerful continuity about this score. Frisell's music is often pictorial, and these sixty minutes are like an uninterrupted journey through changing landscapes, as sun and moon slowly chase each other's tails. One can easily imagine the wide plains and prairies, fields of wheat and small, nondescript towns either side of endless, straight highway. It's not all pastoral reverie however, and there are several interludes where Frisell's dark guitar-distortion rumbles, brooding and foreboding, like storm-heavy skies.
In many ways Frisell is ideally suited to cinema composition as it is remarkable how much he can weave in one minute, seemingly without breaking sweat; the tune "Hardy Race" may be the best one-minute square-dance ever, with mandolin and slide providing the melody while Krauss, Amendola and Scheinman lay down a delightful, bobbing rhythm. On All Hat the music rocks and grinds at times, burns slowly at others, and melts into the sunset, accompanied by Frisell's loops and ringing single note lines.
Producer Lee Townsend (as much a part of the Frisell posse as any of the musicians) has, as ever, done a beautiful job with this wonderful soundtrack, music which is outstanding in and of itself. Without having seen Leonard Farlinger's film, it is surely safe to say that if it is as satisfying as Frisell's music, then it is a must-see. All hats off to Frisell. – Ian Patterson, All About Jazz