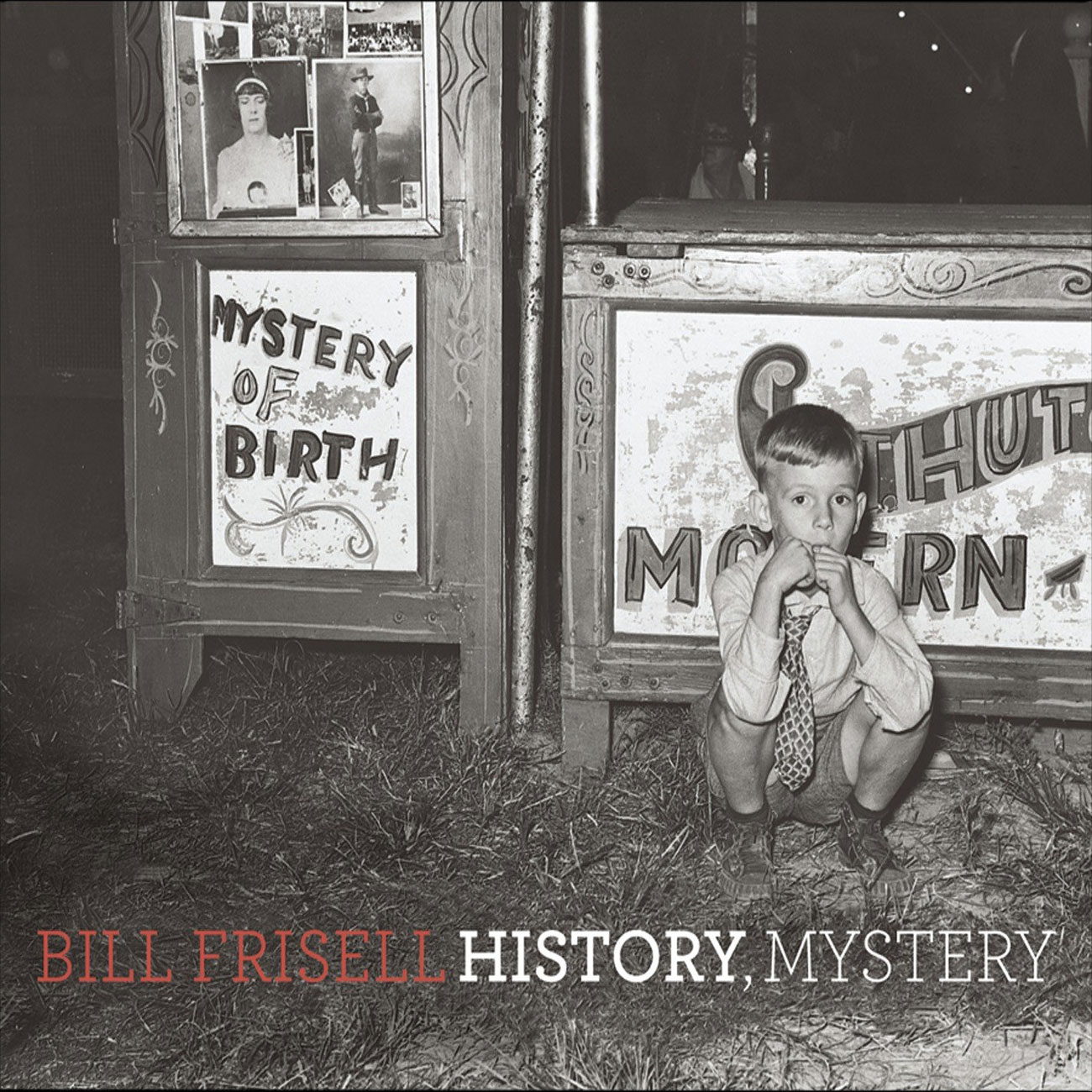 (Grammy Nominated for Best Instrumental Jazz Album)
Bill Frisell electric & acoustic guitars, loops
Ron Miles cornet
Greg Tardy tenor saxophone, clarinet
Jenny Scheinman violin
Eyvind Kang viola
Hank Roberts cello
Tony Scherr bass
Kenny Wollesen drums
Produced by Lee Townsend
Recording and Mixing Engineer: Shawn Pierce
Mastering Engineer: Greg Calbi
Recorded at Avast 2 Seattle; Lisner Auditorium, Washington D.C.; Hopkins Center, Hanover, New Hampshire; and Berklee Performance Center, Boston
Mixed at Avast 2, Seattle
Mastered at Sterling Sound, New York
Additional mixing and editing: Adam Munoz
Production Assistance: Adam Blomberg
Asistant Engineers: Cathy Ferrante, Austin Sousa and Cameron Nicklaus
Live Sound: Claudia Engelhart
All compositions by Bill Frisell (Friz-Tone Music/BMI) except:
"Baba Drame" by Boubacar Traore (Label Bleu/SACEM)
"A Change is Gonna Come" by Sam Cooke (ABKCO Music Inc/BMI)
"Jackie-ing" by Thelonious Monk (Thelonious Monk Music Corp/BMI)
"Sub-Conscious Lee" by Lee Konitz (Konitz Music/BMI)
Cover photographs by Russell Lee
Nonesuch Records
REVIEWS
"Some artists, as they grow older, have a tendency to retreat into a safety zone that displays their skill but doesn't expand their repertoire or provide impetus for keeping up. Not so guitarist Bill Frisell … [H]e's been refining and expanding his palette with every release…. The whole album stands as yet another testament to the man's place at the very epicenter of modern American music. Yes, he's done it again." – Chris Jones, BBC.
The Guardian, in a four-star review of History, Mystery, says the album is "studded with gems," featuring a line-up of musicians that reviewer John L. Waters calls "a kind of roots-jazz-classical chamber hybrid, though with none of the hang-ups that might imply." Waters sees "a genuine thoughtfulness" from Bill, who, he writes, "has the surest touch as a musician." It is an attribute "that is true for his playing, where he can invest a single note with meaning, and it's true in the way he organizes his music and musicians."
The Independent calls History, Mystery the Jazz Album of the Week, with the paper's Tim Cumming calling it "extraordinarily eclectic" delivered in "an all but seamless suite that's full of musical contrasts, rich textures, lengthening shadows, and unexpected turns." Cumming says "it's consistently engaging" with a closing guitar solo that's "just wonderful." His colleague Nick Coleman adds that on this collection, listeners will find the "Frisell who makes great soundtrack music; the one who rejoices in sieving the Hot Club de Paris out of Thelonious Monk."
"I've always admired (Frisell's) spirit of adventure, his willingness to experiment and the depth of his talent and ambition… There's something about History, Mystery that just sucked me in right away….. It's artful, but warm and accessible. There are smatterings of jazz, blues, a little country, some tango and reverb rock … but the seamless, natural-sounding integration of these diverse influences is engaging and often majestic. The music has a spacious, cinematic scope that is enriched by a superb group of musicians… The sound is vintage and modern, warm and inviting. Some high points include the fascinating and rather mournful "Struggle," a striking and soulful blues/country take on Sam Cooke's "A Change Is Gonna Come," the sadness-tinged, Gypsy-flavored "Heal," a cool take on Thelonious Monk's "Jackie-ing" and an intriguing "Waltz for Baltimore." – Ellis Widner, Arkansas Democrat-Gazette (Little Rock)
A moment of quiet subversive brilliance occurs halfway through the first disc of this grandiose two-CD set. The guitarist's unusually configured octet – two horns, string trio, drums and bass – plays Sam Cooke's A Change Is Gonna Come and then Thelonious Monk's Jackie-King. Without Compromising it's deeply plaintive quality, the former piece is transformed from heated soul ballad to skittering jazz bounce while the latter, without torching its harmonic jiggery-pokery, is interpolated from skittering jazz bounce to heated soul ballad. Improvisation defines tune number one, all 8:49 minutes of it and composition, moreover the beauty of repetition within composition, defines tune number two, all 2:55 of it. Frisell has been skillfully shuttling between these two impulses for many years, showing with increasing assurance that he knows when to deconstruct, to explore, to investigate, to expand and reconstruct. And when to do nothing other than play a melody and conclude swiftly, as if he were given just a short time to make his point before the needle hits another 45 in the jukebox. In other words there is a balance between the lyricist, the exponent of song in Frisell and the soloist inclined to use a theme as a springboard for an extended flight of expression. The guitarist's concise, précis writer proclivities were displayed quite beautifully on the 2003 album The Intercontinentals and the merits of that set-poetic melodies built on swooning legato chords that hung in the air like the brances of a mango tree in season – are retained among other creative strategies by a fine band captured on an American tour where the chemistry between the members was at a high level. All of the players seemed to have fuly understood that Frisell's negotiation of bebop, African popular song, film noir-like scores, R&B and Americana is secondary to the central mission statement of creating a specific atmosphere, an esoteric sound world in which the leader's trademark ghostly tremelos can find a whole slew of graceful new ways to swirl around the ether. – Kevin Le Gendre, Echoes Magazine