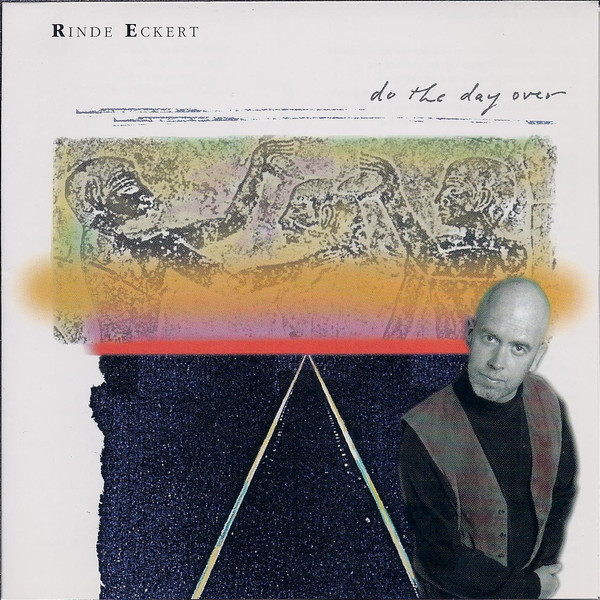 1. Clean Out of Churches
2. Ring Them Bells
3. I Will Shelter You
4. Chorale x.mp3
5. Lullaby x.mp3
6. Roll on Green River
7. Not Quite a Stranger
8. Do the Day Over
9. Waltzing's for Dreamers
10. My Ship x.mp3
11. I Woke Up to Late
12. I'm Lost Without You
All compositions by Rinde Eckert except Ring Them Bells (Bob Dylan) and Waltzing's for Dreamers (Richard Thompson). I'm Lost Without You by Rinde Eckert and Bill Frisell.
produced by Lee Townsend
Recorded at Mobius Music, San Francisco
Mixed at Different Fur Recording, San Francisco
Mastered at Masterdisk, New York
Recording engineers: Oliver DiCicco & Christian Jones
Mixing engineer: Judy Clapp
Mastering engineer: Greg Calbi
City Of Tribes
REVIEWS
"Rinde Eckert is a strong male vocalist, and the style and sentiment of his songs are drawn from the inner strength of white steepled churches, the heroism of social revolutionaries, and the chivalry of a knight. "I Will Shelter You" is a powerhouse of a you-can-lean-on-me ballad. "Lullaby" is a dynamic appeal to keep our sons from guns. Though much of the music is rooted in solid choral structures, "Roll on Green River" builds with rock 'n' roll chaos, where even still waters flood the homelands. Eckert resists this onslaught with a forceful operatic baritone. On the journey you'll also encounter two country-western waltzes, a rough blues, and a romantic ballad with just a touch of tango. This album is arresting and original.
– Napra Review
"Rinde Eckert is one of the more enigmatic vocalists of the decade, with semi-operatic style of a turn of the century American parlor singer and the edgy attitude of a New York downtown new music scenester. Like Bill Frisell in recent years, Eckert is looking for a new American music that harkens to early history and then expands on it. Do the Day Over is his most approachable, song-centered recording yet, which is not to say easy or pop. But he has taken some familiar songs by Richard Thompson and Bob Dylan and added them to his own original repertoire. Eckert's ear for folk music has always been uncanny, and his ability to breath new life into these familiar melodies is distinctive."
– CMJ New Music Report